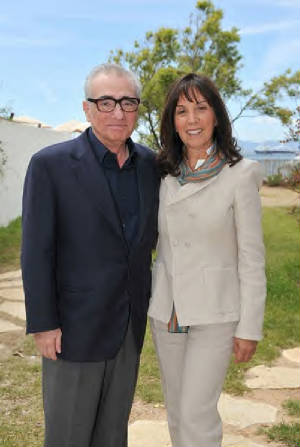 Martin Scorsese's feature-length documentary on the late George Harrison will be released next year with plenty of unseen footage and unheard songs.The Oscar-winning director told the Hollywood Reporter that Living in the Material World: George Harrison, will follow the Beatles guitarist's life from his Liverpool childhood through Beatlemania, his exploration of Indian mysticism and his pivotal role in the band. Harrison died in 2001 at the age of 58 after a long battle with cancer. Scorsese's previous documentaries include the 2008 Rolling Stones concert film Shine a Light and No Direction Home, his 2005 Bob Dylan biopic. In an interview at the Cannes Film Festival this weekend, the 67-year-old director said he has been developing the project with Olivia Harrison, the late musician's widow, for the past three years, juggling the project while working on Shutter Island. Olivia Harrison, who is producing the film, has opened up the family archives to Scorsese.

Widow initiated project
She initiated the project several years ago after being approached by several production companies that wanted to make a documentary about the late musician. She initially resisted, because Harrison had wanted to make his own documentary using his archive of videos, but she came to realize the project needed to be done. "It would have given George great joy to know that Martin Scorsese has agreed to tell his story," she said. Scorsese met Harrison several times during the musician's career. He said he related to Harrison's quest for spirituality, something the filmmaker has also explored in movies such as Mean Streets. "George Harrison's music and his search for spiritual meaning is a story that resonates today," he said.